A SELFISH SHELLFISH SAMPLE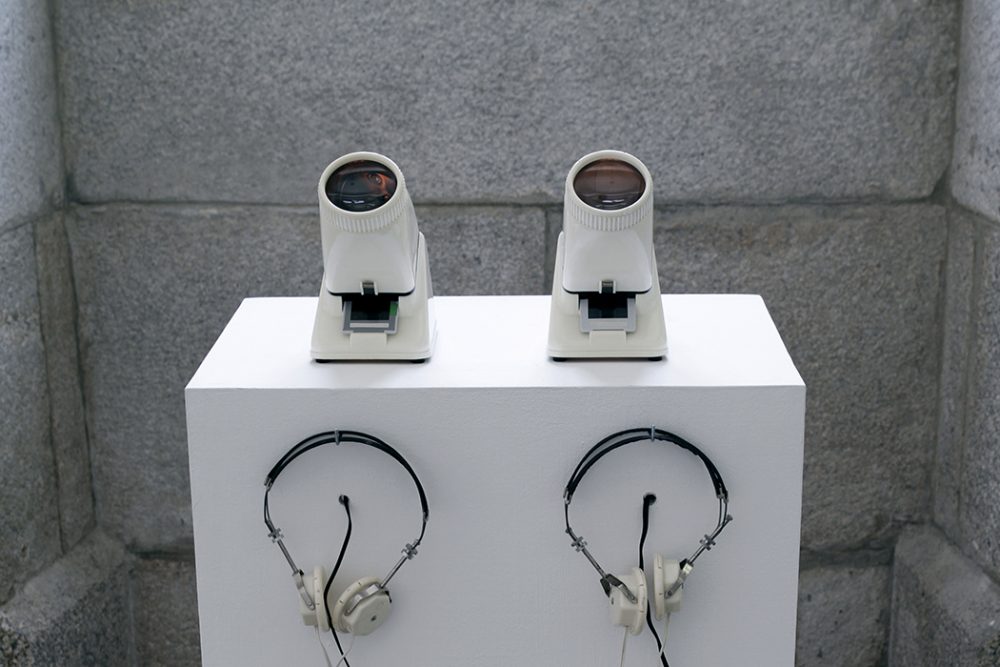 Mixed Media Installation,
6 Dias, 2 Audio Loops
2014
Die Dias zeigen Sequenzen eines 16mm Lehrfilms über die Miesmuschel. Über die Kopfhörer, die als mögliche Exoskelette einer Muschel interpretiert werden könnten, sind 2 Soundtracks, jeweils in Form eines Loops, zu hören.
Die Installation gibt sich als Blick und Hör Apparat aus, der die Bildwelten von Wissensproduktionen und Fieldrecordings zwischen Fiktion und Fakten thematisiert.
————–
A SELFISH SHELLFISH SAMPLE
Mixed Media Installation
6 Slides, 2 audio loops
2014
The slides depict sequences of 16mm educational film about a mussel. In addition to the visual, a soundtrack was composed for the shell.
The Installation intends to be a looking while listening apparatus, thematizing the pictorial worlds of knowledge-production and field recordings between imagination and facts.