SCHNELLE SKULPTUREN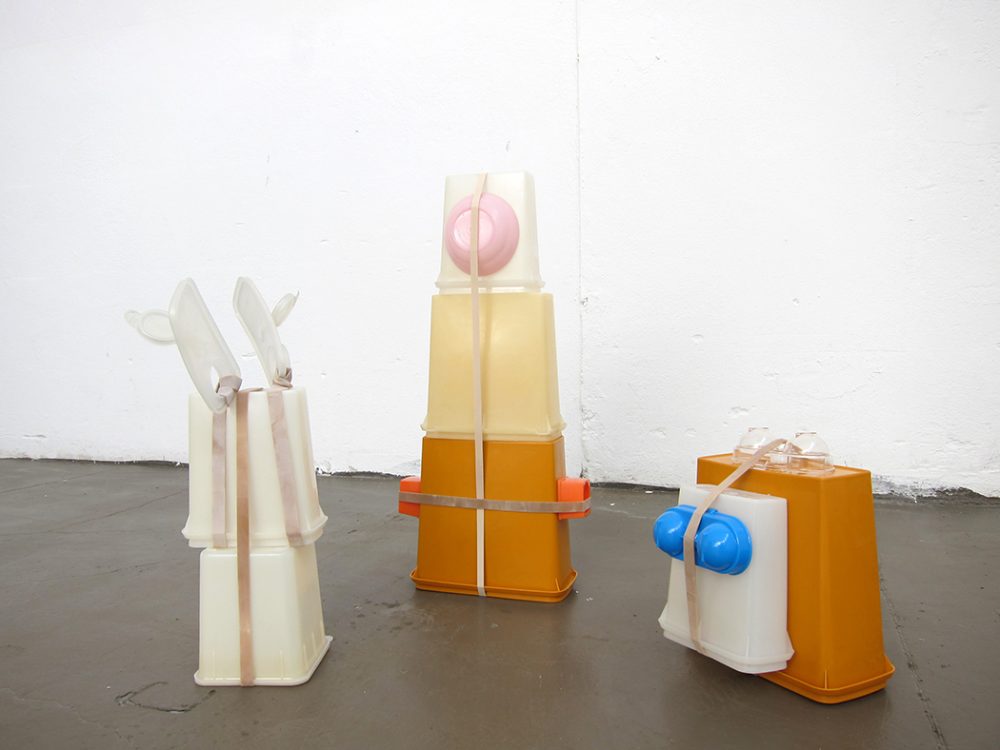 Objekte
Mixed Media
27x10x56 cm / 22x20x25 cm / 15x12x47 cm
2012
"Schnelle Skulpturen" sind schnell zu arrangierende, aus gebrauchtem Tupperware und Plastik zusammengesetzte, Objekte. Gummibänder halten die
einzelnen Komponenten zusammen. Ein schneller Auf – und Abbau ist dadurch gegeben. Für den Transport sind sie platzsparend ineinanderzuschachteln.
Aufwendiger Ausstellungsaufbau und Kunsttransport werden durch diese "praktische" Arbeit unterwandert.
————–
SCHNELLE SKULPTUREN (FAST SCULPTURES)
Objects / Mixed Media, 2012
"Fast Sculptures" are quickly assembled objects, composed from used tupperware and plastic.
The separate parts are held together by rubber bands.
In this way a fast set-up and breakdown of the work is given by.
Elaborate exhibition set-up and art transport is undermined with this practical work.