TIME MACHINE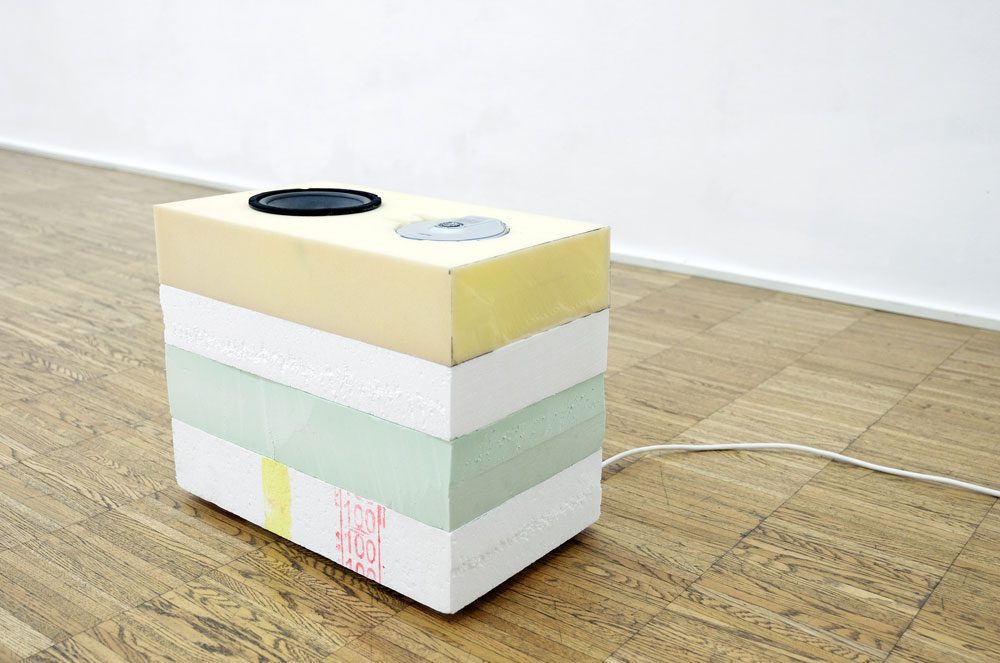 Soundinstallation, 2016
Mixed Media
49cm x 39cm x 29cm
Zu hören ist das Eigengeräusch des Cd-Players, der eine Cd im Endlos Wiederholungsmodus abspielt die einen einsekündigen Track zum Inhalt hat.
Denn 1 Sekunde dauert das Geräusch, das der Cd-Player verursacht, wenn er in der Zeit zurück springt um einen Titel zu wiederholen.
————–
Listening to this sound object, one can hear the inherent noise of the CD-Player, playing back a Cd with a 1 minute track in endless repeat mode.
Because 1 second lasts the noise, which is caused by the CD-player to jump back in time to repeat a title.